Set Up the Insightech Chrome Extension
Updated by Shivam Bhonsle
Insightech has an accessible Chrome Extension for streamlined access to key analytics report features from within your browser.
Below is a set up procedure of the extension's capabilities so you can directly optimise your website
Step 1 - Chrome Extension Set-Up
Navigate to the Chrome Web Store and search for the Insightech Chrome Extension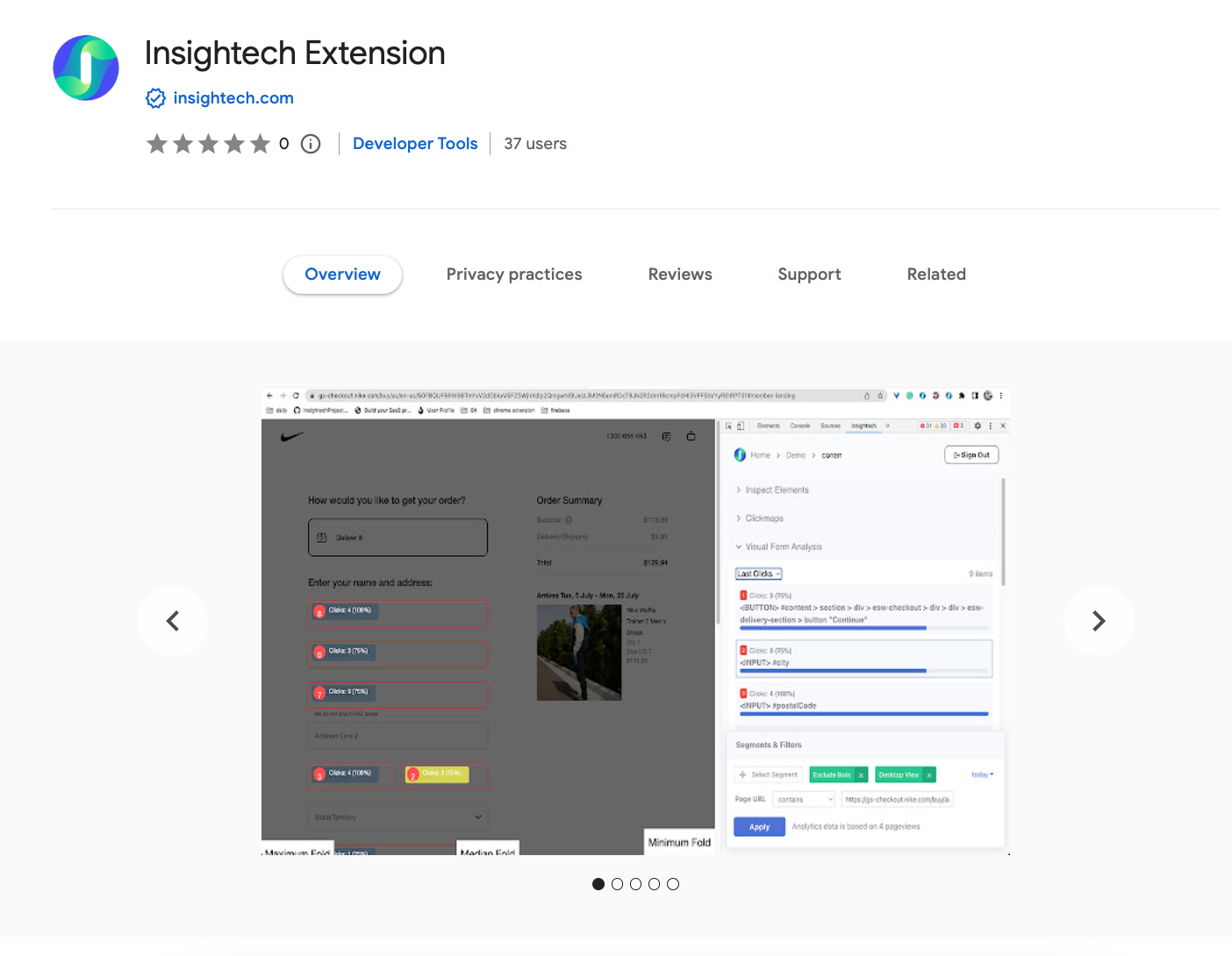 Download the extension onto your browser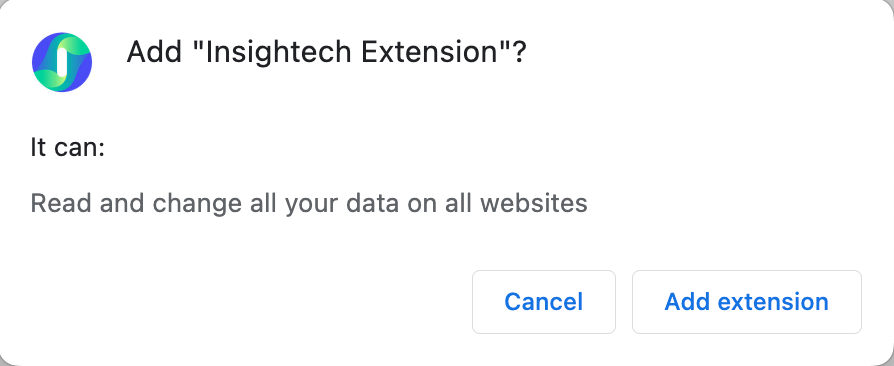 Note: This extension is only accessible for existing platform users on a chromium based browser
Once this is complete, you have access to the Insightech Chrome Extension
Step 2 - Extension Features and Capabilities
Note: To use features on a particular website, the domain name needs to be placed the Insightech UI interface.
Navigate to the website you would like to analyse
Click Right-Click → Inspect  → Scroll to Insightech to access the Chrome Developer Console. Alternatively, you can click Fn12 to access the Chrome Developer Console

Login to the Chrome Extension with your Insightech account once the overlay appears
Note - It is recommended to place the Developer Console on the right side of your browser
You have access to the Insightech Chrome Extension. A seperate UI interface provides access to Key Metric Reports:
Inspect Element Mode - CSS Selector, Mouse Tracking
Click Map Reports - Revenue and Conversion Data, Visual Form Analysis
Scrolling Heat Maps - Content Analysis, Pageview Tracking
Additionally, all Segment and Filter data found within Insightech UI is now accessible for use in the Chrome Extension
The Result
With this brand new extension, Insightech users have streamlined access to Insightech tools directly from their browser.
With this, you can improve website optimisation and content analysis for your website to enhance the customer experience for your customers