What are Click Map Reports?
Updated by Shivam Bhonsle
These are reports that let you click through an individual session replay and overlay website metrics
Page Analysis Reports help you understand the top pages tracked across your website, and which of them have the highest and lowest engagement rates for the audience you want to understand.
Click Map Reports help you understand what element or links users have interacted with on each page to understand which content is driving your website conversions.
These can be segmented and filtered on the fly, to aggregate multiple pages together from the same category, or to compare different behaviours quickly (e.g. converting and non-converting users).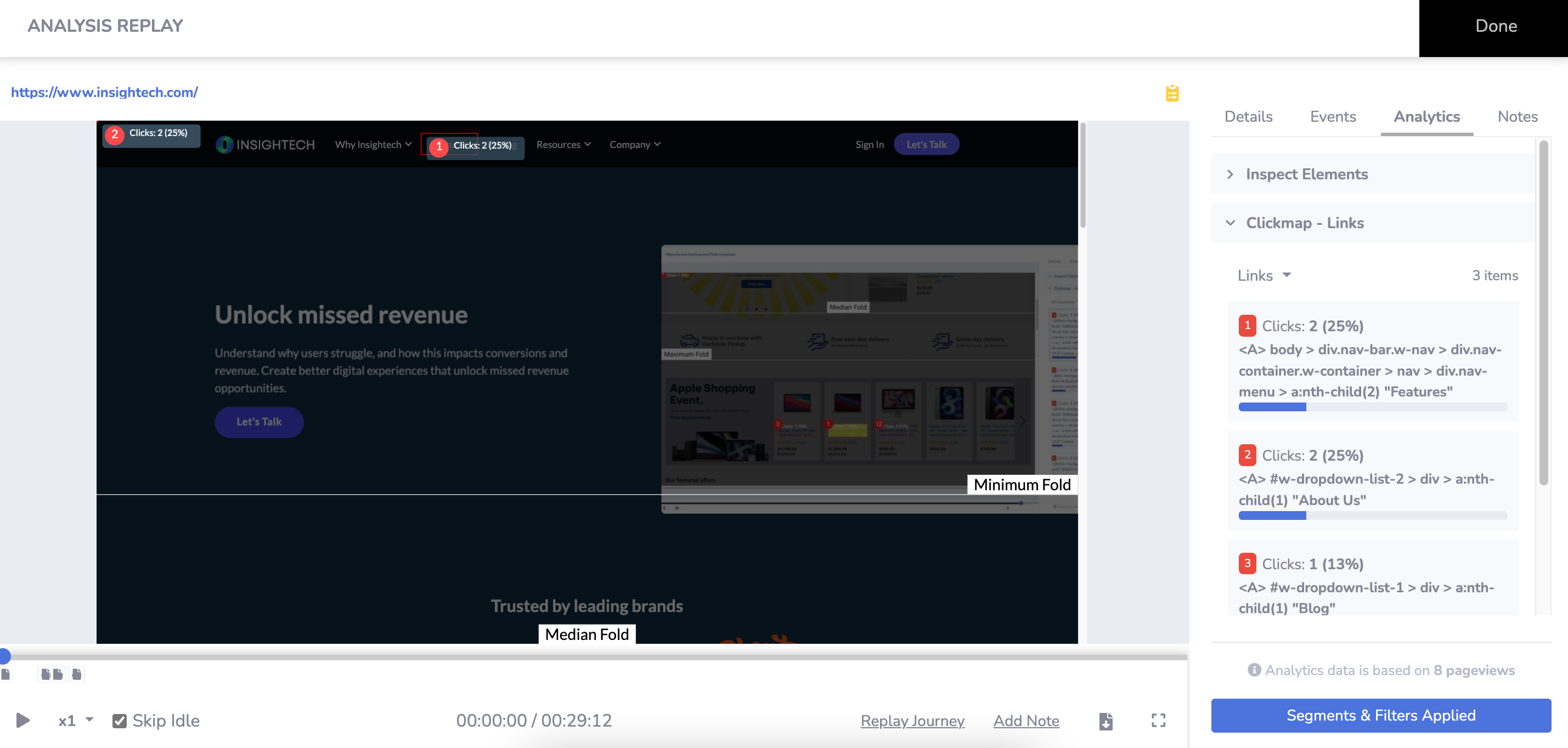 How to Bring Up a Click Map Report for a Specific Page
To bring up a click map on a specific page,
Click on a page listed within the Page Analysis reports, to bring up a session replay, and click map on that page.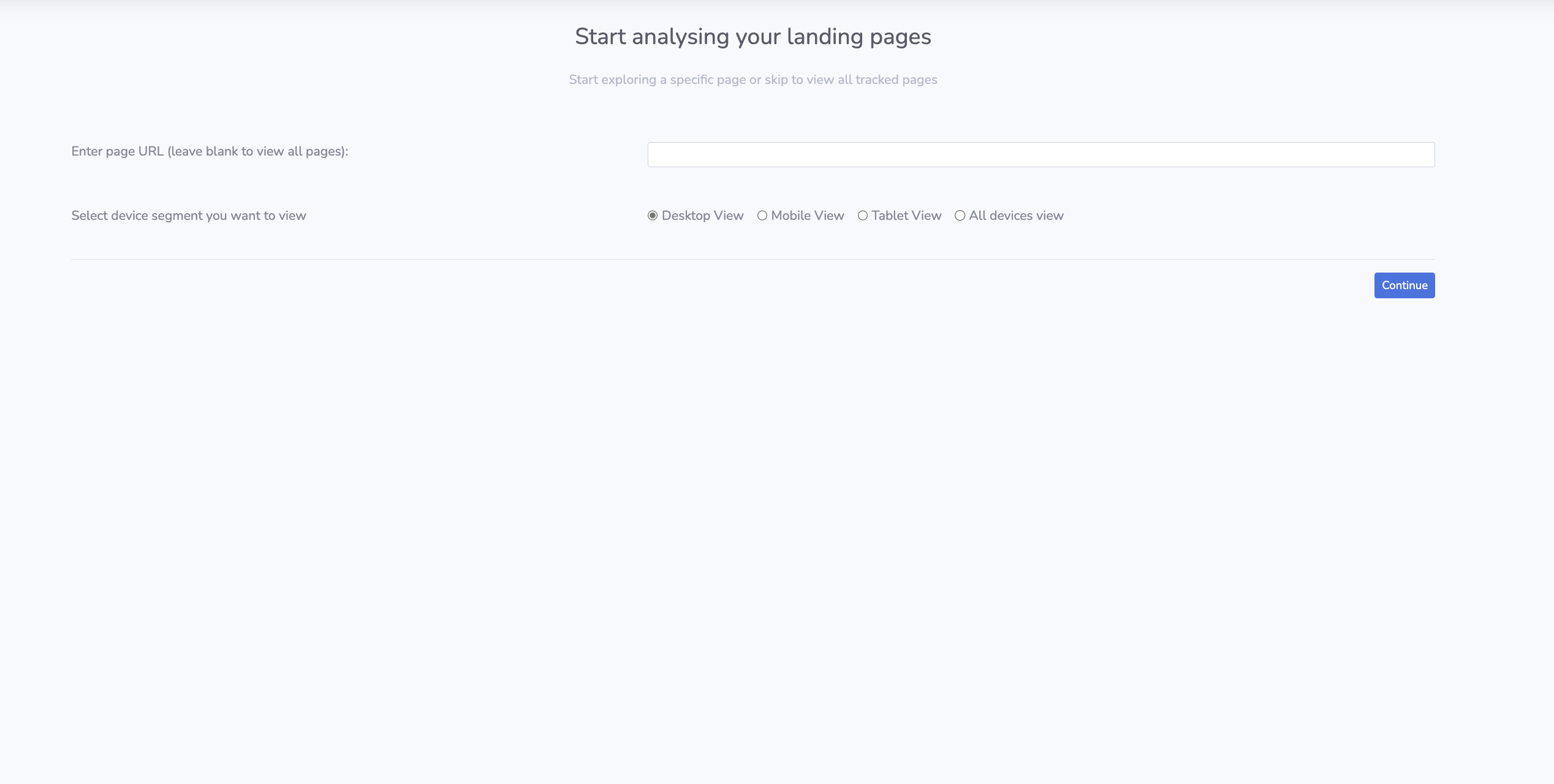 Alternatively,
Pause any session replay to bring up a click map overlay for any recording
Overlaying Click Maps on Session Replay
From here, a Session Replay will appear for the website that you are analysing.
Press Analysis → Click Maps - Links or All Elements will showcase different Click Map Reports.