Understanding Rage Clicks
Updated by Shivam Bhonsle
Rage clicks are when users repeatedly click on an element on your website in a very short amount of time. Rage clicks can reflect broken features (links, buttons, images) or a potential website error that can lead to a negative customer experience.
Insightech pin-points exactly where a user has rage clicked in each session replay for you to closely analyse user behaviour and improve the website experience for customers
How to set up Rage Clicks
Navigate to Settings → Tracking Code → Change Traffic Settings.
Scroll down to the rage clicks settings and toggle rage clicks on
Optional: Customise how your profile defines rage clicks in the input fields, or leave default settings as they are.

Rage Click Definition: Set the number of clicks on an element within a certain time period (measured in milliseconds) as your rage click definition. Increasing the number of clicks, or shortening the time will have a higher accuracy, but less rage click scenarios detected.
Rage Click Excluded Elements: List the CSS selector of any elements that you don't want to include in your rage click definitions. (Example: product carousel navigation or calculator buttons)

Click Save Settings to start capturing your newly defined rage click events.
Searching for Rage Clicks
Find any session with rage clicks through the segment and filters panel.
Follow the instructions below to learn how to search for rage clicks on Insightech:
Click Filters to open your filter options
Select 'Choose an event' → Rage Clicked → Anything to search for any session with a rage click.

You can also choose rage clicks on specific CSS selectors, texts or Link URLs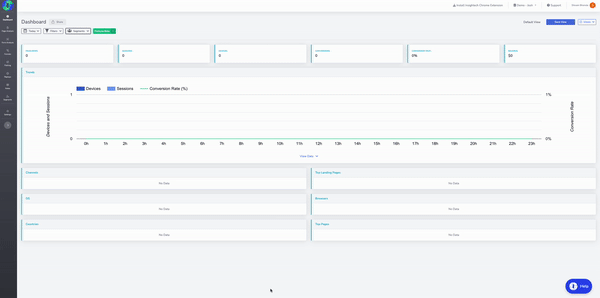 Click Apply to filter for all

session

session with rage clicks.
Rage Click and Sessions Replays
Understand exactly where and on which elements users are rage clicking on your customer journey.
Select a session replay.

Note - Input the segment [Rage Clicked → Anything] as shown above to view user

sessions

that only contain rage clicks.

Click the Rage Click icon in the session replay to jump to where the rage click takes place and

understand which element the user is rage clicking on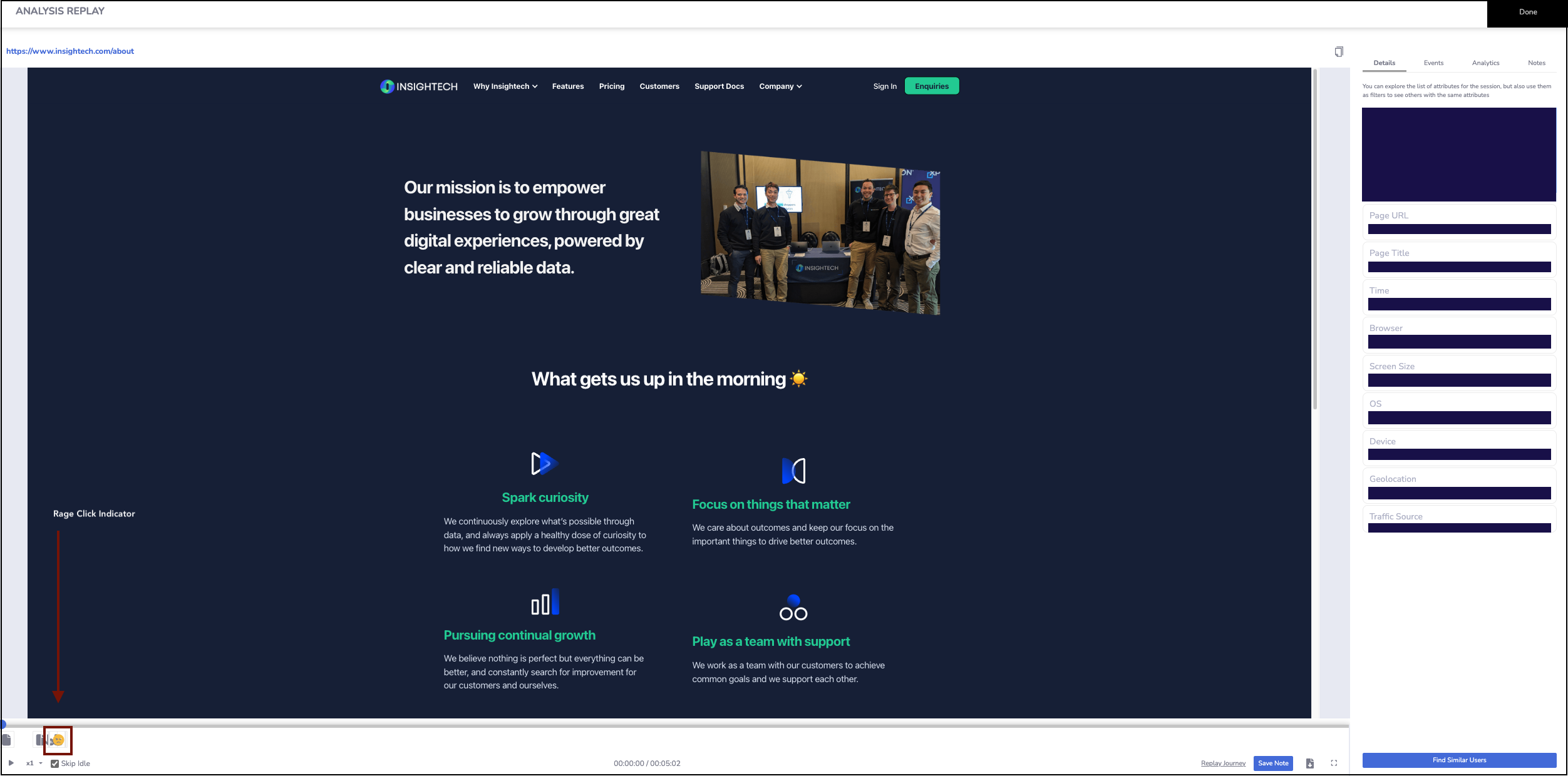 Save a note if you would like to bookmark and share what you just found, with your team.