Analyse Website Abandonment with Funnels
Updated by Shivam Bhonsle
Funnels are an effective way to determine the steps taking by a user once they enter your website until they convert. These 'conversion' funnels can be used to understand where and why certain users drop off from your website.
Reasons for these drop-offs could include:
Error Messages
Obstructive Banners or Pop-Ups
Non-Responsive Elements like buttons
Below is a guide on how to use funnels to quickly understand website abandonment and can be used to identify issues with your website.
Identifying the Causes for Drop Offs
Click on Funnels → View Funnels from the Insightech dashboard
Select the particular conversion flow that you would like to address

Insightech will generate a funnel graph that show how many users have made it to each step, but also those that have dropped off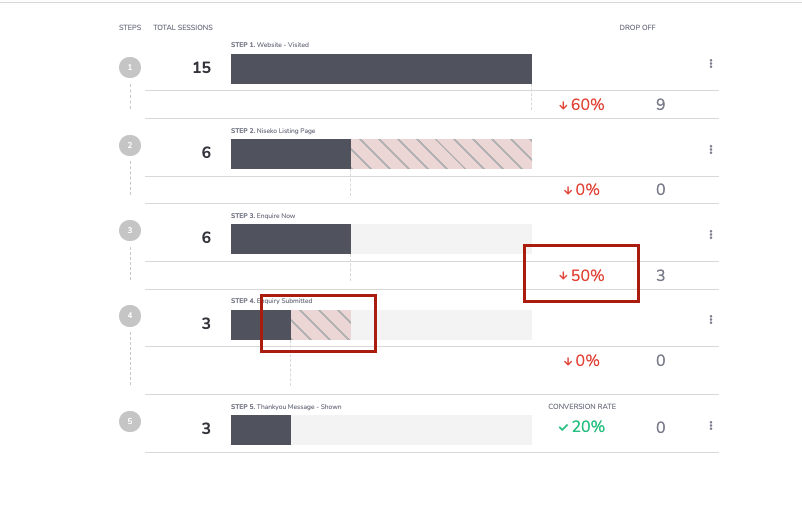 Determine the section of the conversion funnel where there are unusual or increased drop-offs

Select View Drop Offs from the menu setting found on the right hand side of the graph

A list of session replays will appear for all the users that dropped off at that particular step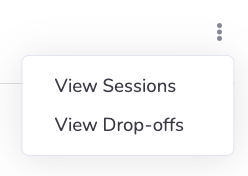 Click on a particular sessions replay, which will show you that individual's journey through your website. Identify the point where the user dropped off to determine why.

The session replay overlay can be used to track user behaviour and clicks across your website. This include any broken buttons, elements or content.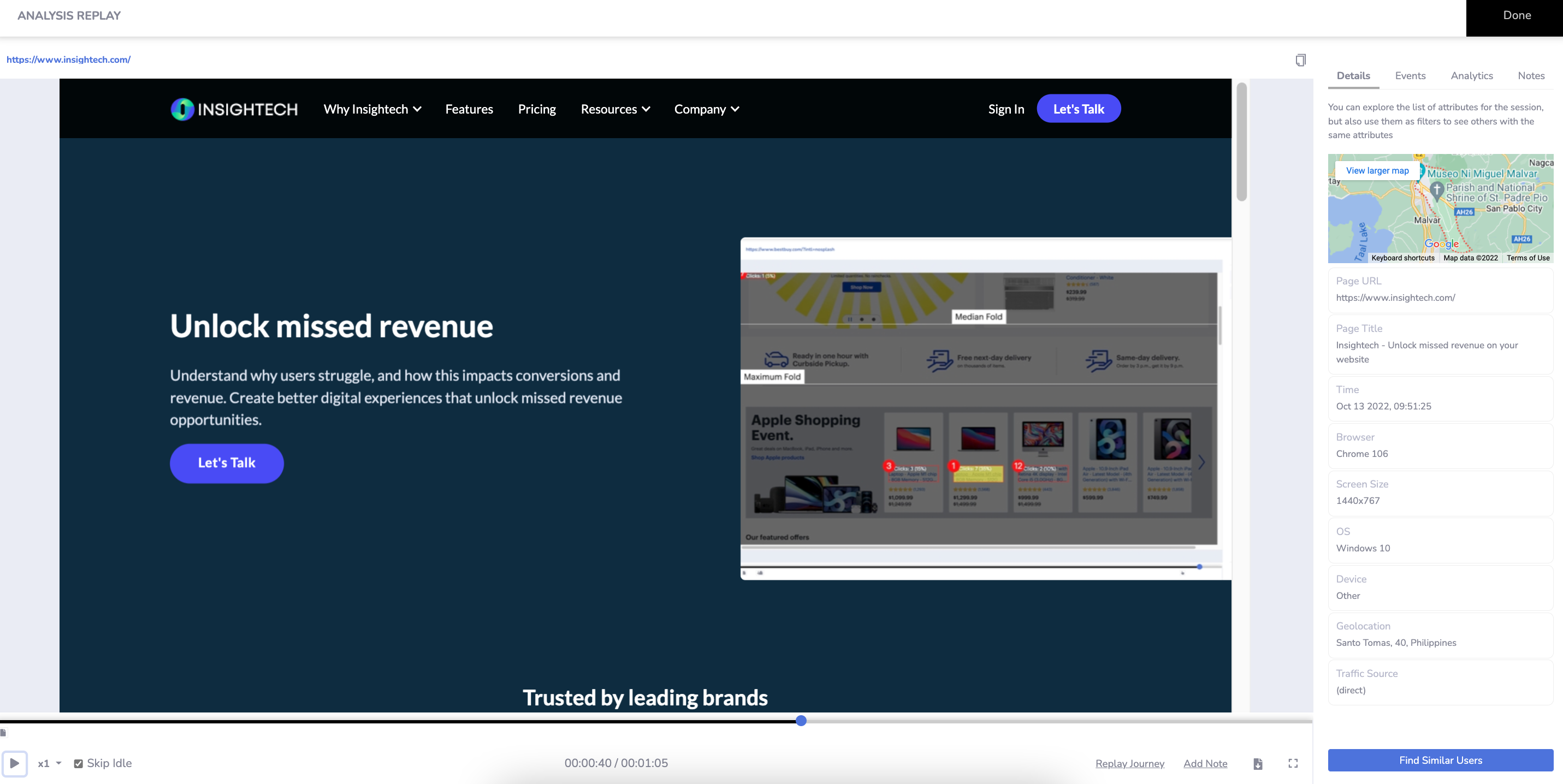 Click Analytics → Segments and Filters Applied if you would like to segment data and make comparisons between customers. These can include:

Before and after changes are made to your website
Different date ranges
Click here for more info about how to use Segments and Filters
Select Done to return to the session replay list to analyse similar users

Almost all users within the session replay list will experience similar user experience issues, that cause them to drop-off at this conversion step
Identifying funnel abandonment means that you have a granular understanding about issues on your website to fix, and improve your online customer experience.