Point and Search with Insightech
Updated by Shivam Bhonsle
We designed Insightech so you can explore deeper into any behaviour on your website. Within each report, all you need to do is simply click on the content.
How Point and Click Search can be used?
Pointing and clicking on reports means that you are able to simply click on a particular piece of content or element to be able to obtain customer data on it. 
For example - a scrolling heatmap provides a visual representations of how users navigate or potentially drop-off from your webpage based on the collective data obtained in a particular time-frame
Click on a particular element to prompt a dialogue box to automatically make a segment for that data. This is a filter for you to track future analysis.
Saving your Search as a Segment
Segment rules automatically get populated in your filters allowing you to track future data metrics for user behaviour.
Click  to submit this segment, it will appear in the Segments & Filters areas of your dashboard under the Events tab.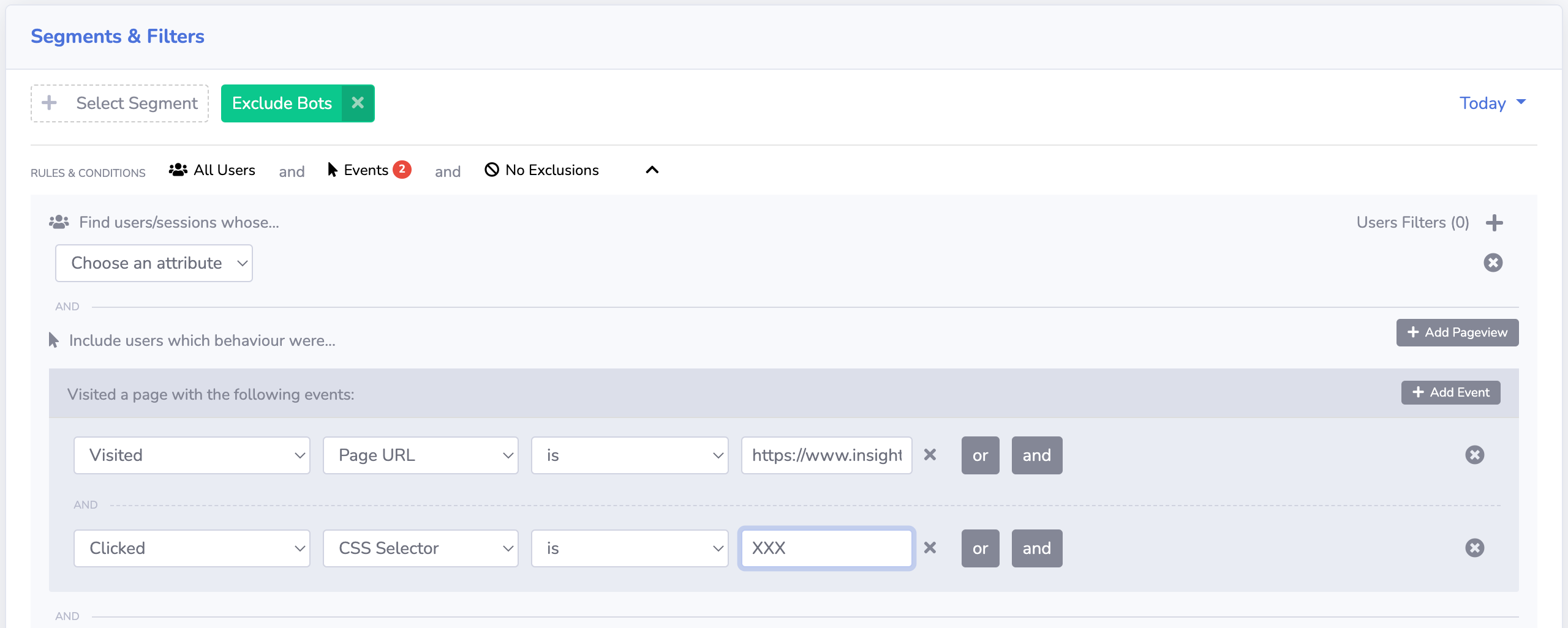 Example:
Below are the various places in which point & click search and segments are found on the Insightech platform.
Click on an element within a replay to see how many times it was clicked/hovered/shown to users

By hovering over any element in a session replay, metrics are shown on the right-hand navigation whereby the text becomes highlighted.

Clicking on it allows you to filter the data which shows up under the event tab on your dashboard and can be saved as a future segment.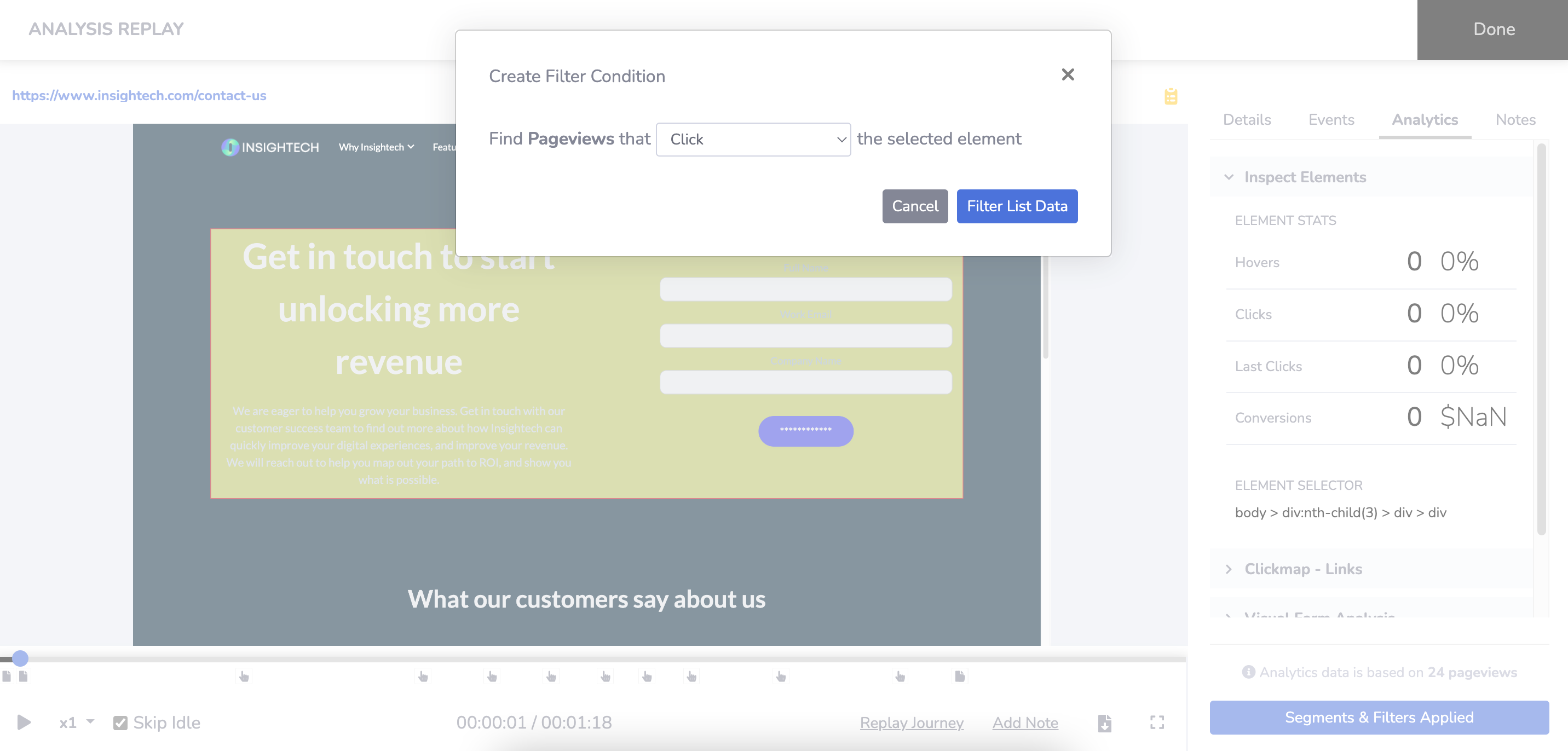 Click on a clickmap element to explore what users do when they click this content

Once you are in Session Replay → Clickmap-element, a filter and segment can be made to explore user behaviour when they interact with this content.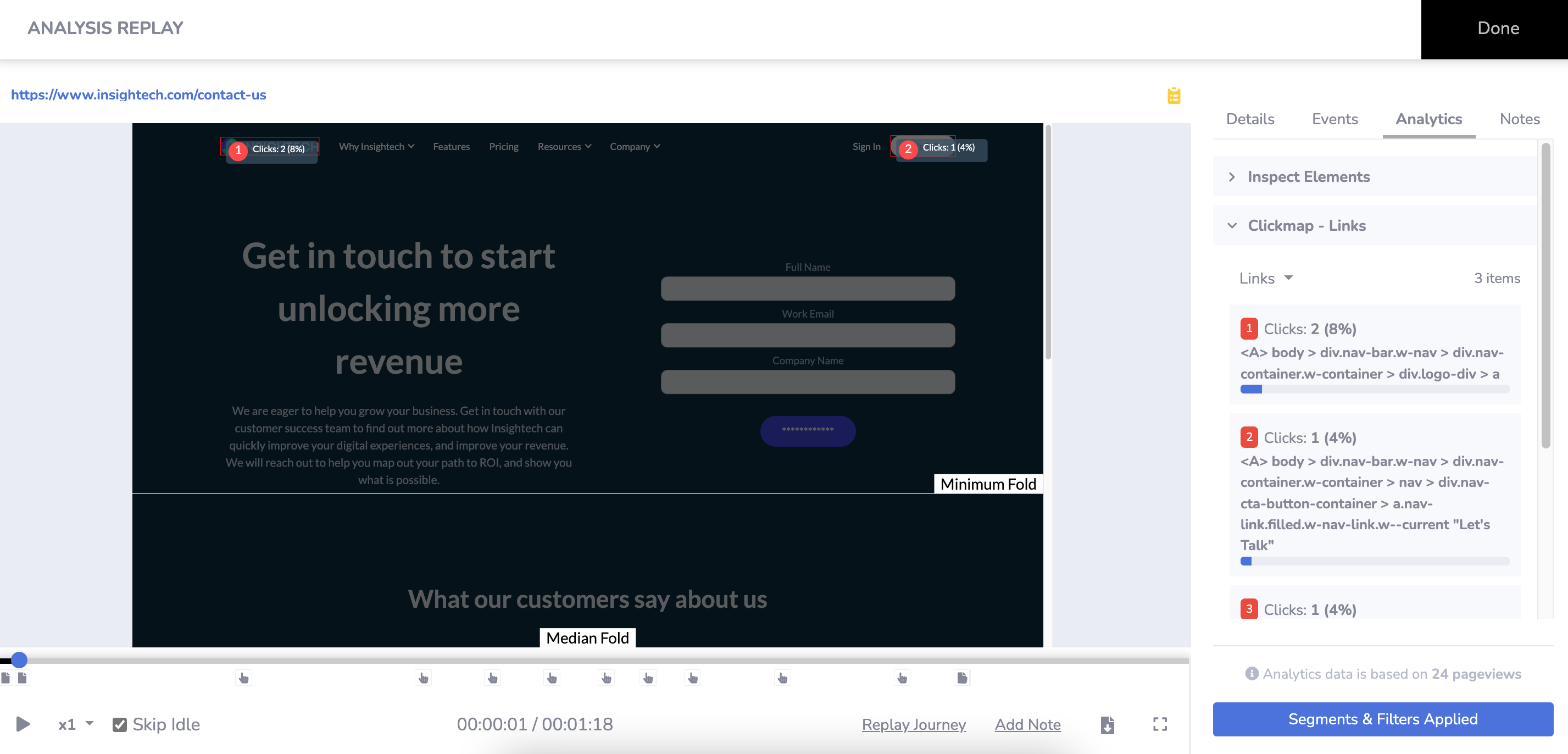 Click on a scrolling heatmap to explore what users do when they see content

Creating a segment through a scrolling heatmap allows you to assess a user's behaviour when they navigate throughout your site. 

Session Replay → Scrolling Heatmap will showcase mouse movements by users on your website.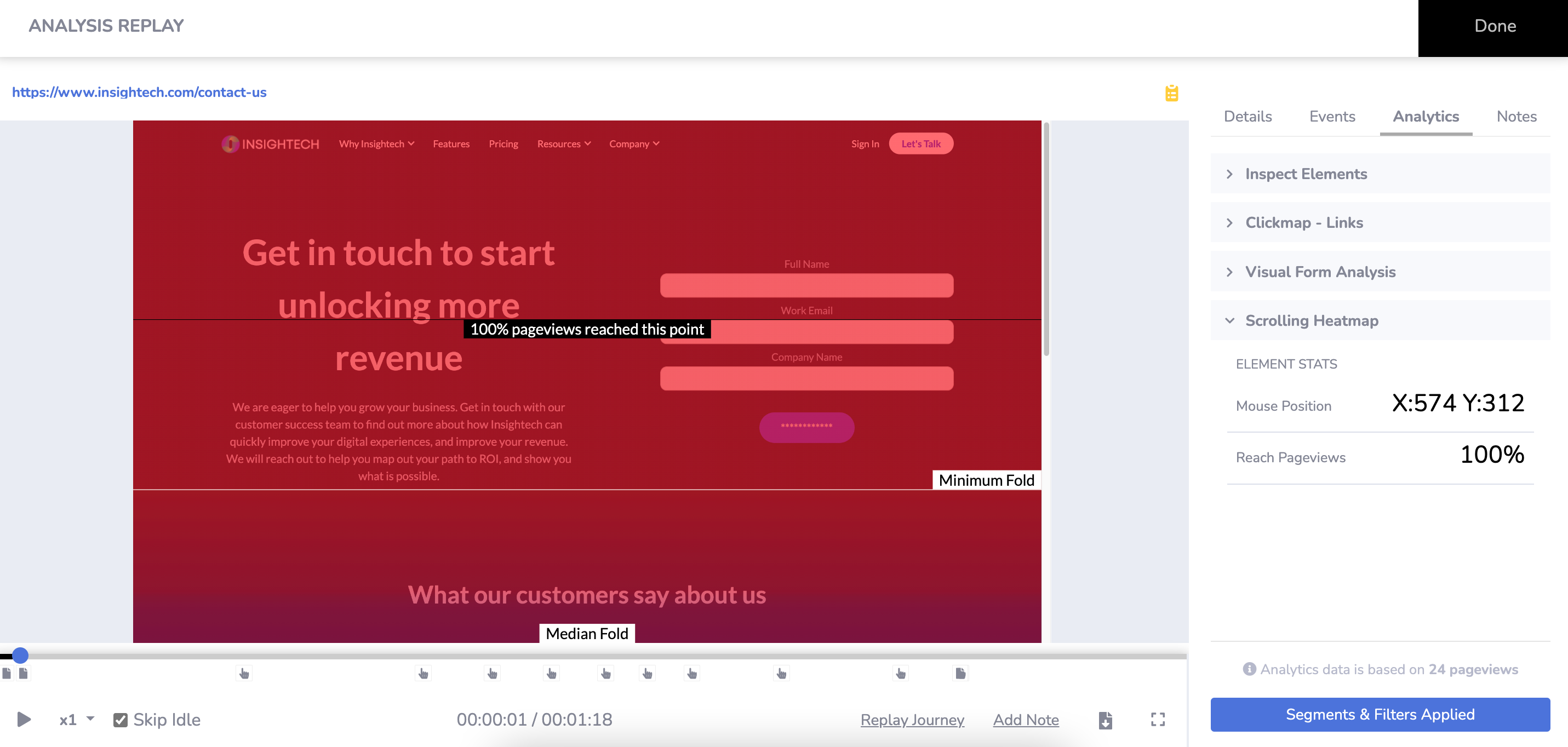 Content Search to see how many times it was shown
Point and Click Search can also be used to identify how many times something has been shown to a user.
For example - below we see an error message for a voucher that has been applied, Test123. If this voucher should be working, then this is a real error that has prevented users from converting. 

Hover over any message like this, and click it to bring up the Point and Click Search prompt. 

Select Content Loaded and click Filter List Data to run your search.

Insightech will automatically run a search on this content, and in an instant, tell you how many times users have seen this message. You can then navigate to your funnel reports, and see the impact of seeing this content on conversions.